Announcing the Launch of Same Page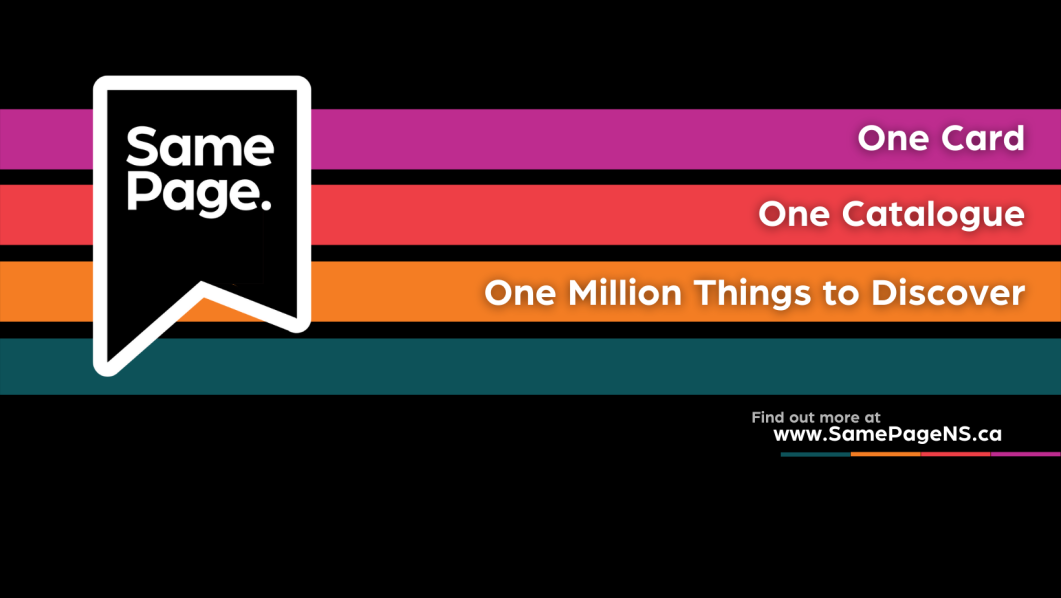 One Card. One Catalogue. One Million Things to Discover. Same Page is here! Browse the new catalogue and set up an account here.
Interlibrary Loan (ILL) service is once again available. Many items that previously would have been accessed by Interlibrary Loan can now be easily placed on Hold through the new Same Page catalogue. The Interlibrary Loan Request Form can still be used for items that need to be borrowed from Halifax Public Libraries or outside of Nova Scotia.
Please note: ILL Requests submitted before April 11th will be processed by library staff. A hold will be placed on your behalf for items available through Same Page, or the item will be borrowed from another library if necessary. You do not need to re-submit the request. Keep an eye on your account to see the status of your Holds.