Chéticamp Public Library Service Update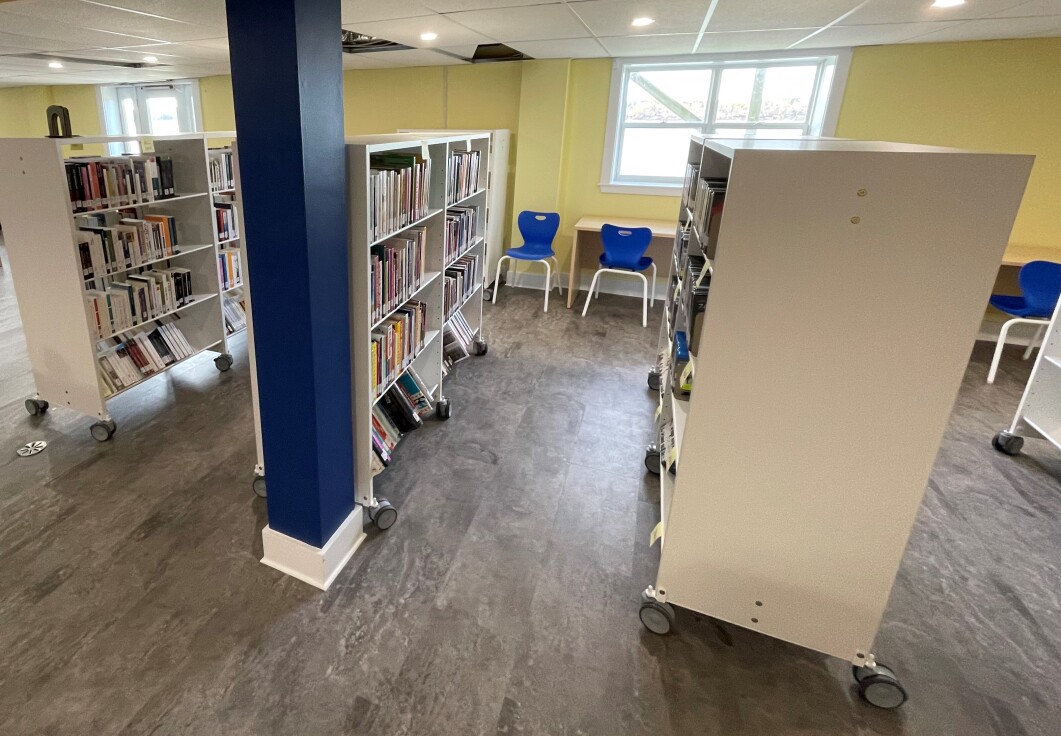 For the past several months Eastern Counties Regional Library staff have been working hard to create the new Chéticamp Public Library. Over 4000 items in both French and English were purchased, catalogued, and then shipped to the new location this past August. ECRL regional team members were onsite cleaning shelves, unpacking, organizing, and shelving the new materials in preparation for community use.
Local Chéticamp library staff have been hired and these new ECRL team members are currently busy training. Bilingual service will be offered at the new library, and the community will be able to choose from both French and English collections. It will also serve as a pickup location for books and other materials from public libraries across the province through ECRL's partnership in Same Page. Same Page is a consortium of eight regional libraries working together to provide all Nova Scotians with an equal opportunity to connect to library resources for learning, discovery, and improved quality of life.
There are so many benefits that a local public library will bring to Chéticamp and surrounding communities. Aside from the collections, there are 3 public access computers, free public WiFi, and rapid test kit distribution, to name just a few. ECRL encourages community members to sign up for a library card in preparation for the library opening. They can do so online here, and they can also use our website to learn more about library services and start accessing digital services.
"I share the public's desire to get this new library open as soon as possible," said ECRL CEO Laura Emery. "There are several minor facilities issues, beyond the library's control, that need to be resolved before the library will be ready for public use and regular library operations. Once those issues are resolved, we will be excited to announce an opening date. One thing that the community can help us with is that the library urgently needs a cleaner. People who are interested in this work should contact Councillor Claude Poirier for more information."